"The Voice in the Hollow" is a stunning short film created by Director and VFX Supervisor Miguel Ortega and his partner, artist Tran Ma (collectively known as Half M.T Studios). Spoken entirely in Swahili, the film tells the story of Coa and Ala, two sisters who discover an ancient evil entity in the "hollow" of an African savannah. The film, told in the style of a fable, blends real-time 3D animation, 2D elements and motion capture in a narrative that explores sisterly conflict and the dark places to which envy and discord can lead a family.
The short is extraordinarily impressive, considering just two people created it – and even more so considering Miguel and Tran had minimal experience with Unreal Engine, the main driving force behind the short's technical side, when they set out.
We caught up with Miguel to learn about his past, how he got to grips with Unreal Engine, and what "The Voice in the Hollow" means to him.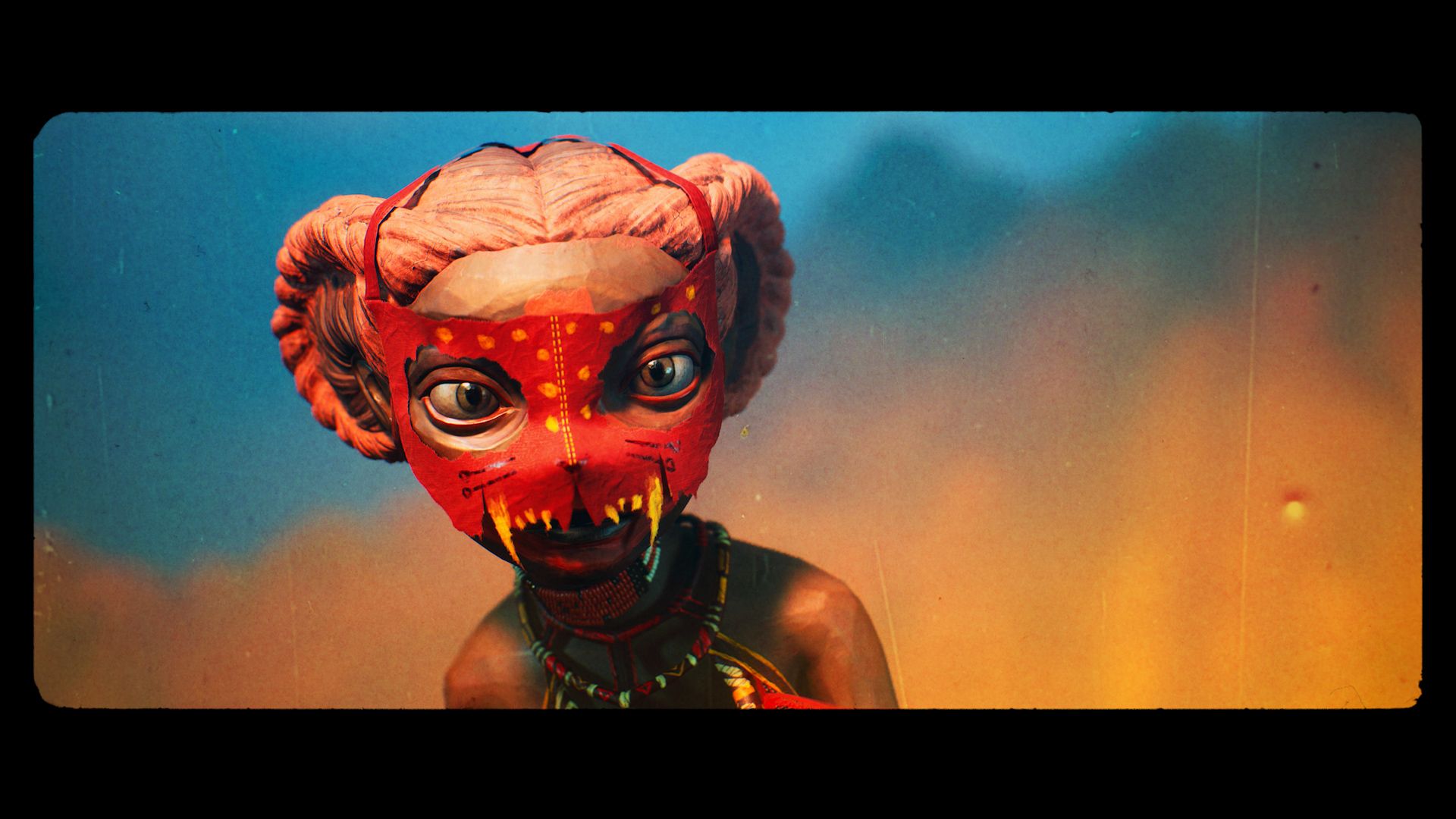 The Gnomon Workshop: Please tell us a little about your career and how you got to where you are today.
Miguel Ortega: I was born in Bogotá, Colombia and moved to the United States when I was just one year old. From a young age, I knew I wanted to pursue a career in animation and visual effects. I was obsessed with Star Wars, Ray Harryhausen, and Disney films, which fueled my passion to learn more about the industry. As a result, I took advantage of the opportunity to study at the Gnomon School of VFX in Los Angeles. After graduating, I enjoyed a long career as a modeler and texture artist for companies such as Luma Pictures, Rhythm and Hues, Lightstorm, Tippett Studio, CafeFX, and Digital Domain.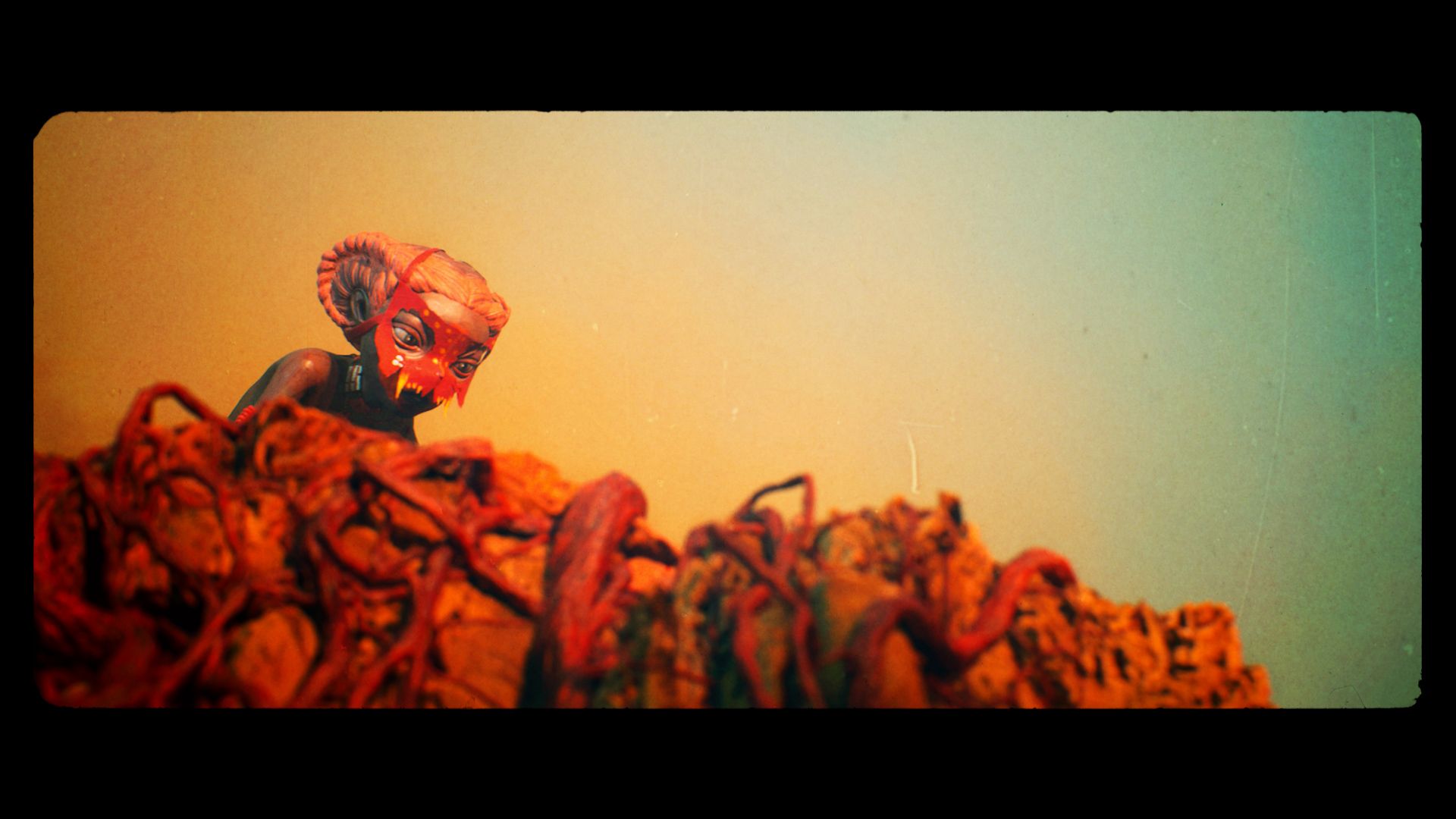 TGW: "The Voice in the Hollow" is a stunning film. Please tell us a little about it and what you want to convey to your audience.
MO: As writers, my partner, Tran Ma, and I draw inspiration from our life experiences, fears, and insecurities. However, we don't set out to put a specific message or theme front and center in our stories. Instead, we focus on creating compelling characters and rich, imaginative worlds – and then make them go through hell.
Our goal is to entertain, not to preach. That doesn't mean our innermost thoughts and emotions aren't reflected in our work, but they only become apparent at the end of the writing process.
Our previous film was a live-action short called "The Ningyo," which we poured my heart and soul into for four years. It consumed all of our time and resources. After its completion, a major Hollywood studio picked up "The Ningyo" to develop it into a feature film. We were elated, but our excitement was short-lived as the COVID-19 pandemic and development issues caused the project to fall apart. The disappointment and sadness we felt led me to create something solely for ourselves without any thought of commercial success. In that way, "The Voice in the Hollow" was our therapy.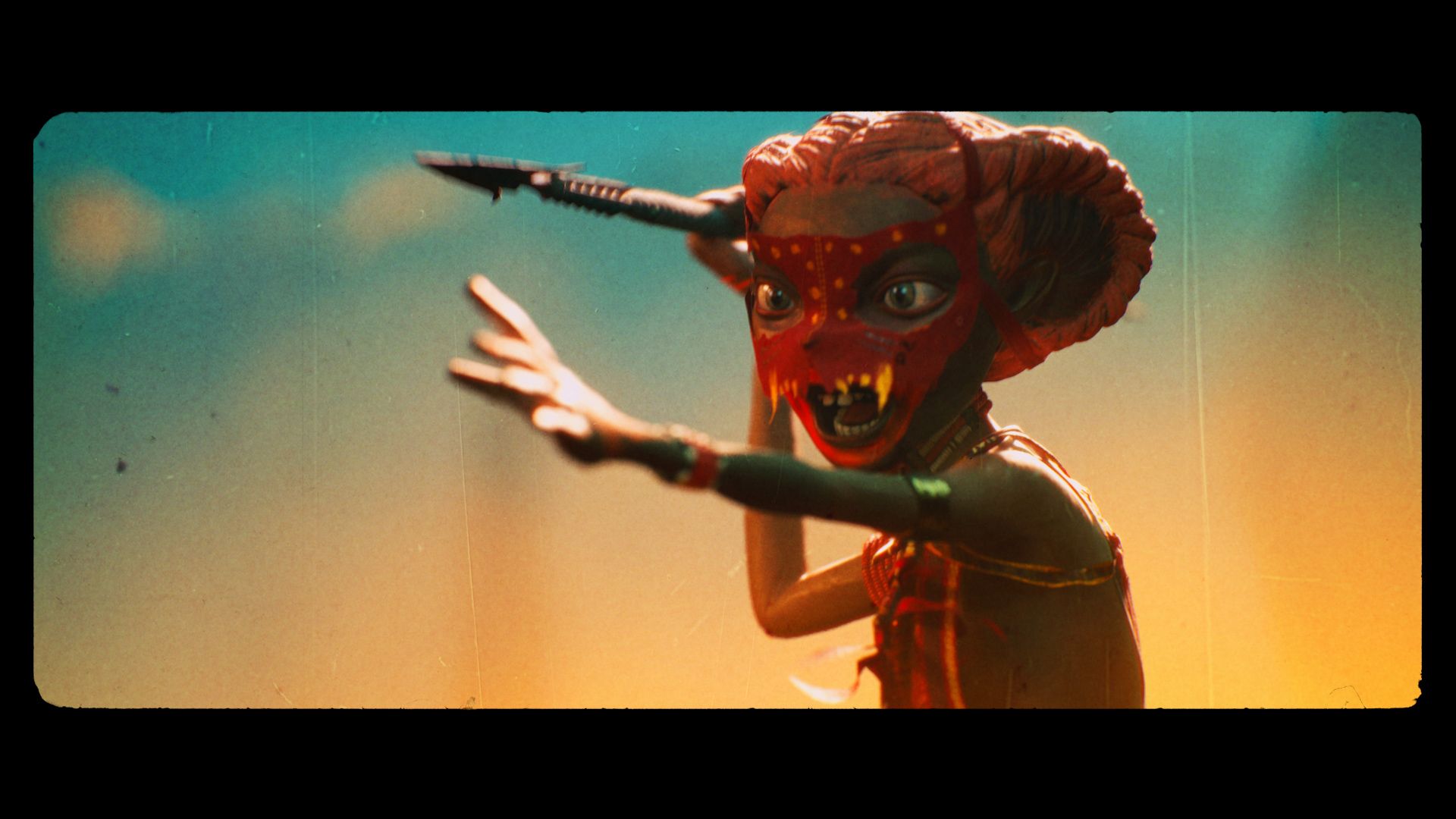 TGW: Was it important to you to hire native African actors to tell this story
MO: Initially, for casting, we searched for African American actresses in Los Angeles. All of the actresses we encountered were talented and highly capable. However, upon hearing the dialogue spoken in English, we felt something was off. That was until we heard Janeth Makungu (from Tanzania) bring Coa's voice to life. Her performance was exceptional, and it immediately became evident that this was something the project desperately needed.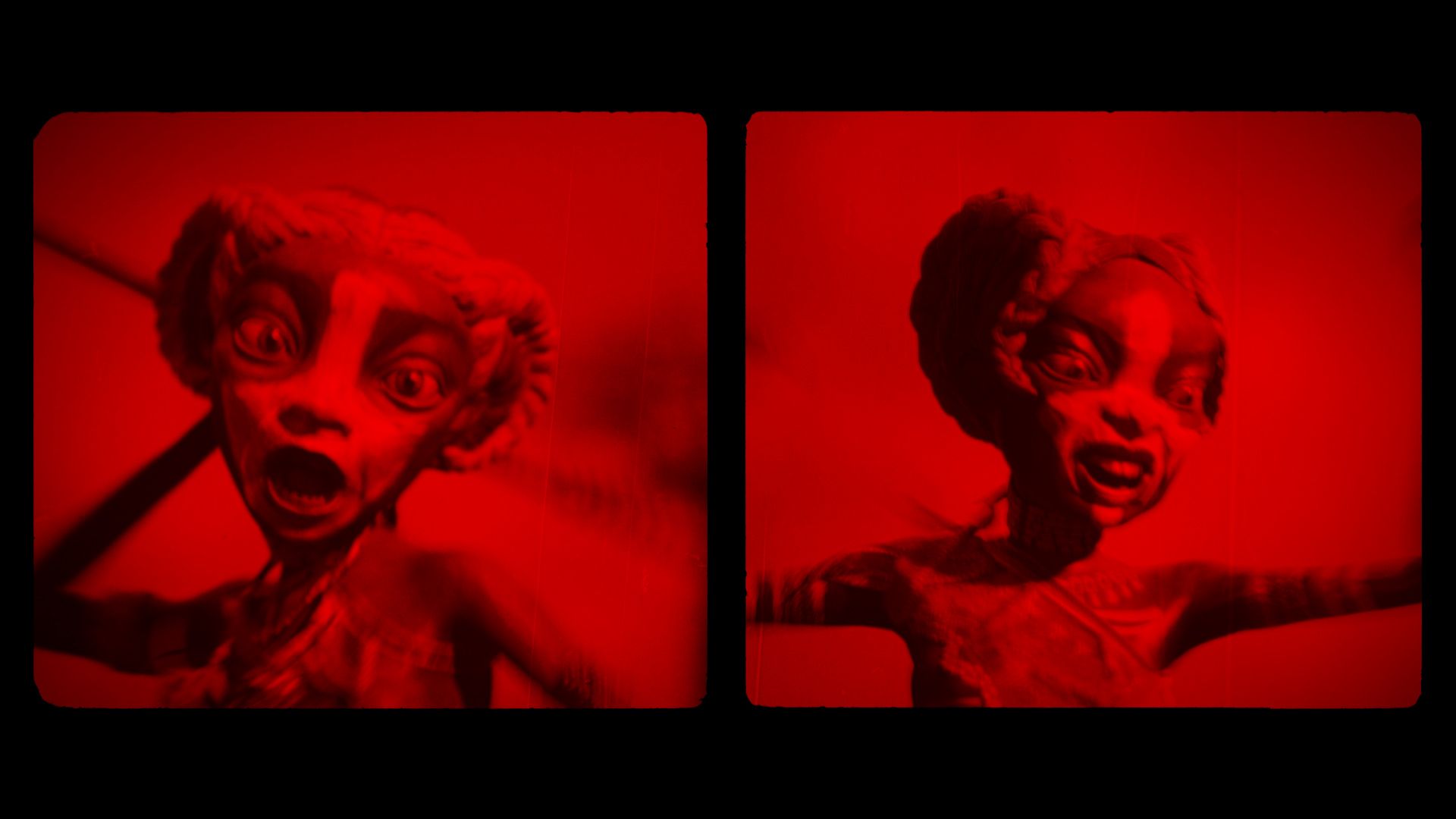 TGW: Please discuss your collaborative approach to production with your partner, Tran.
MO: My priority is always the story. I start by writing the initial concepts and then presenting them to Tran. Together, we refine the ideas and bring them to fruition in script form. During the initial production process, I focus on the more technical aspects, such as the pipeline, while Tran handles the art. For example, when we first tackled motion capture, I researched how to retarget the captured data onto existing rigs and how to capture facial movements. After figuring out the technical details, I turned my attention to designing and laying out the sets.
Tran and I have a collaborative relationship, constantly bouncing ideas off each other and improving one another's 3D work. Nothing we create is solely the product of one person. There is no competition for ownership between us; we function as one.
"[One thing] I love about Unreal is that the previsualization and final result are one and the same. We simply keep iterating and refining our work until it reaches the desired outcome. Nothing goes to waste in the process." — Miguel Ortega, Director, "The Voice in the Hollow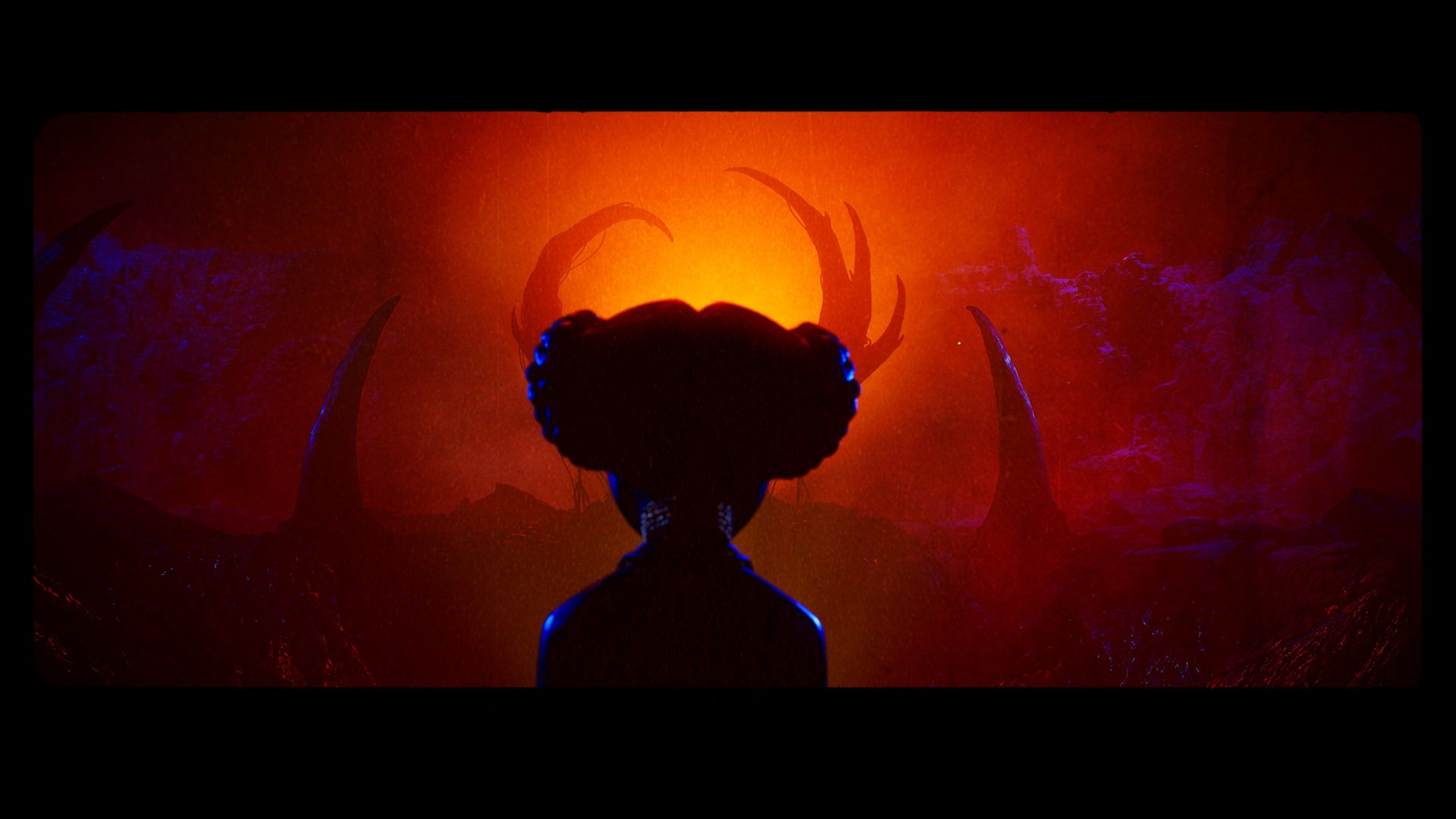 TGW: Please discuss your experience working in Unreal Engine. Has Unreal Engine changed the way you perceive filmmaking?
MO: We love Unreal, despite not being experts in it. The fact that we could produce such cool results with only four weeks of experience speaks to the software's power and ease of use.
What I particularly love about Unreal is how it resembles live-action filmmaking. The speed lets us light our scenes like real cinematographers and see the results in real time. And the process allows for "happy accidents," something you never get from the overly slow process of traditional rendering. In fact, the idea of returning to traditional rendering methods is now difficult for me even to consider.
Another aspect I love about Unreal is that the previsualization and final result are one and the same. We simply keep iterating and refining our work until it reaches the desired outcome. Nothing goes to waste in the process.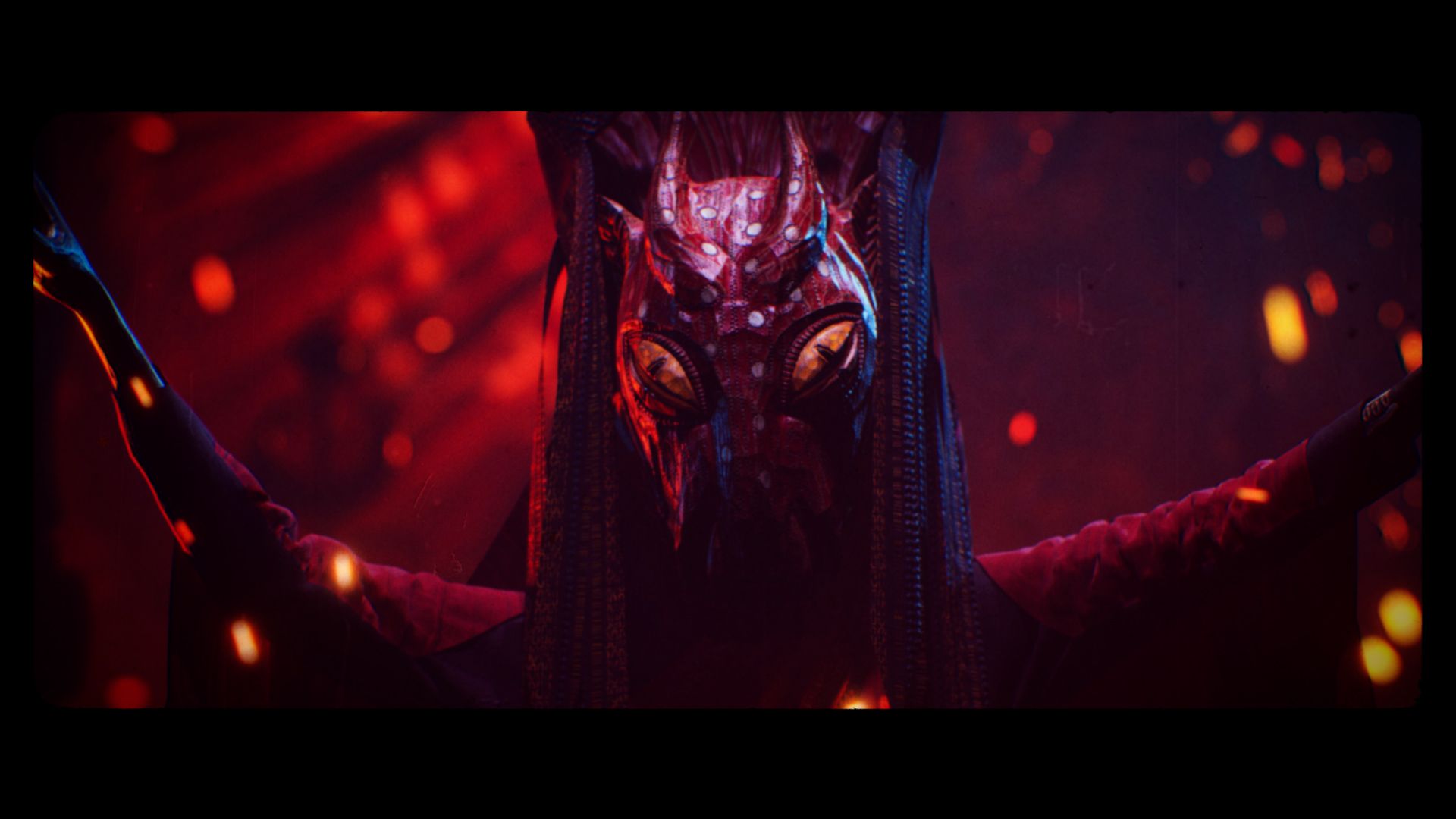 TGW: Are there any specific features in Unreal Engine that stand out to you as particularly useful on a project like this?
MO: Tran and I have a modeling background; we love sculpting, so naturally, Nanite and its ability to import billions of polygons is our favorite new feature, as well as Lumen for its beautiful GI lighting that feels more like our favorite traditional renderer, V-Ray.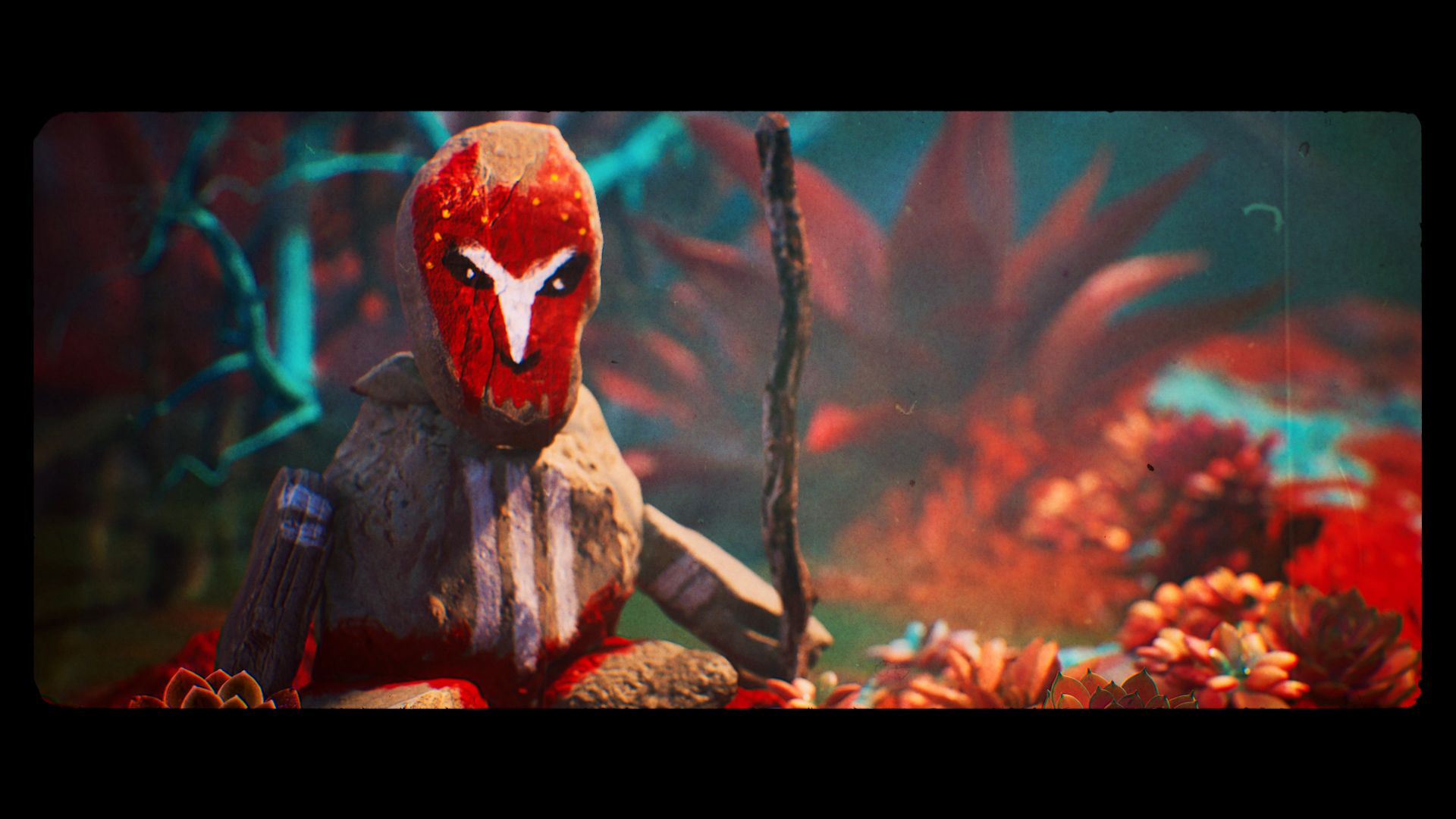 TGW: What was the most challenging aspect of making this film?
MO: From a technical standpoint, our inexperience with Unreal and motion capture posed a significant challenge.
On the artistic front, our biggest challenge was the lack of reference materials from which to draw inspiration. We were determined to create something distinct and original, from the character designs to the color palette, but we didn't want to emulate the low-tech feel of The Lion King. Instead, we aimed to evoke the feel of a long-lost foreign film created through stop-motion animation. If this were a Victorian-era film, there would be a wealth of cinema from the past hundred years from which to draw. In our case, however, references were hard to come by. Unfortunately, there are few fantasy films with an African influence.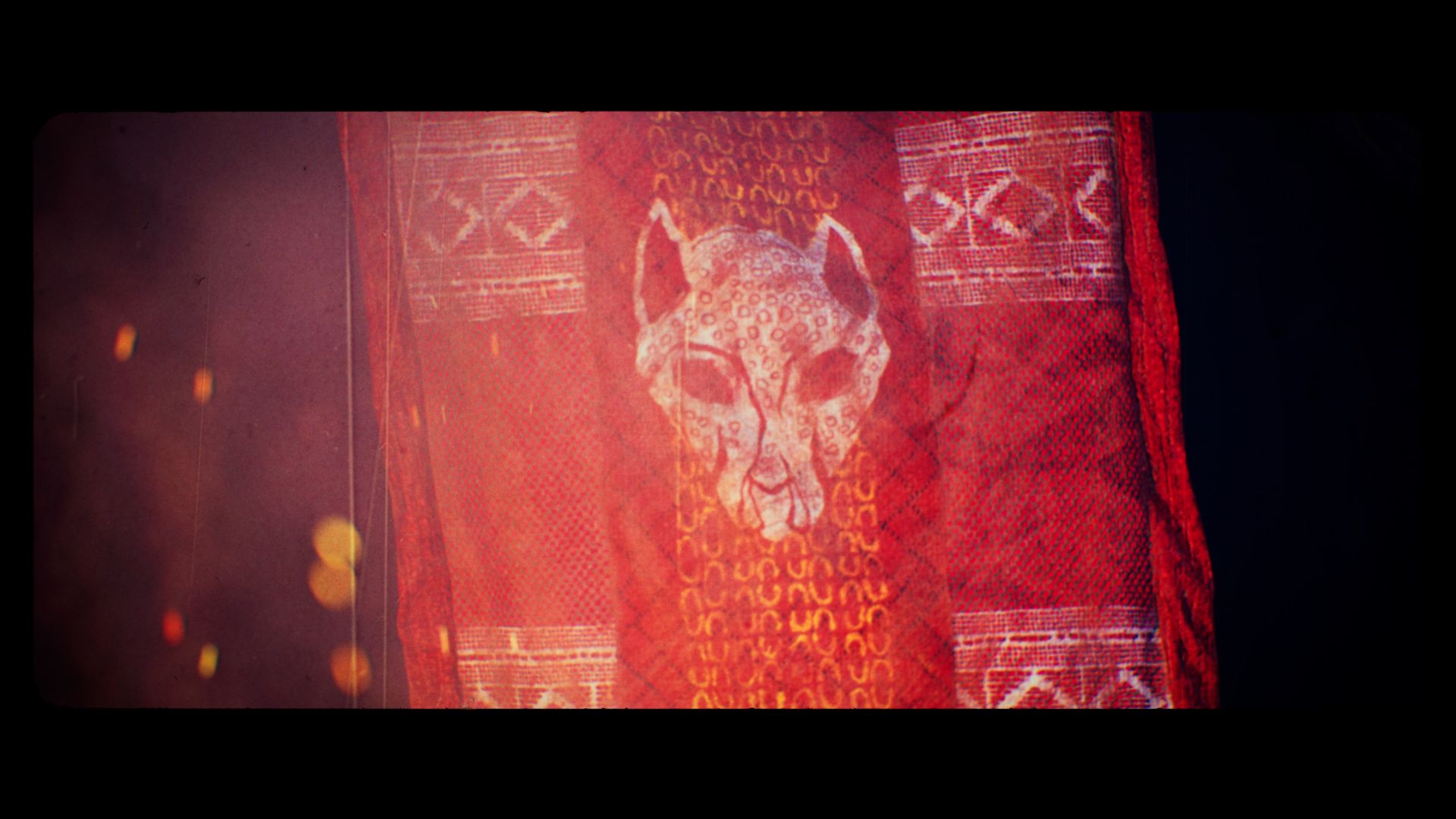 TGW: What are you most proud of about the film?
MO: I am proud of the uniqueness of our project. To the best of my knowledge, there are no animated African horror stories told in Swahili. I am thrilled that we could cast non-actors from Africa and incorporate 2D animation into our film.
However, I am most proud of the storytelling and the emotions that "The Voice in the Hollow" elicits from the audience. That we were able to captivate and move viewers is truly rewarding.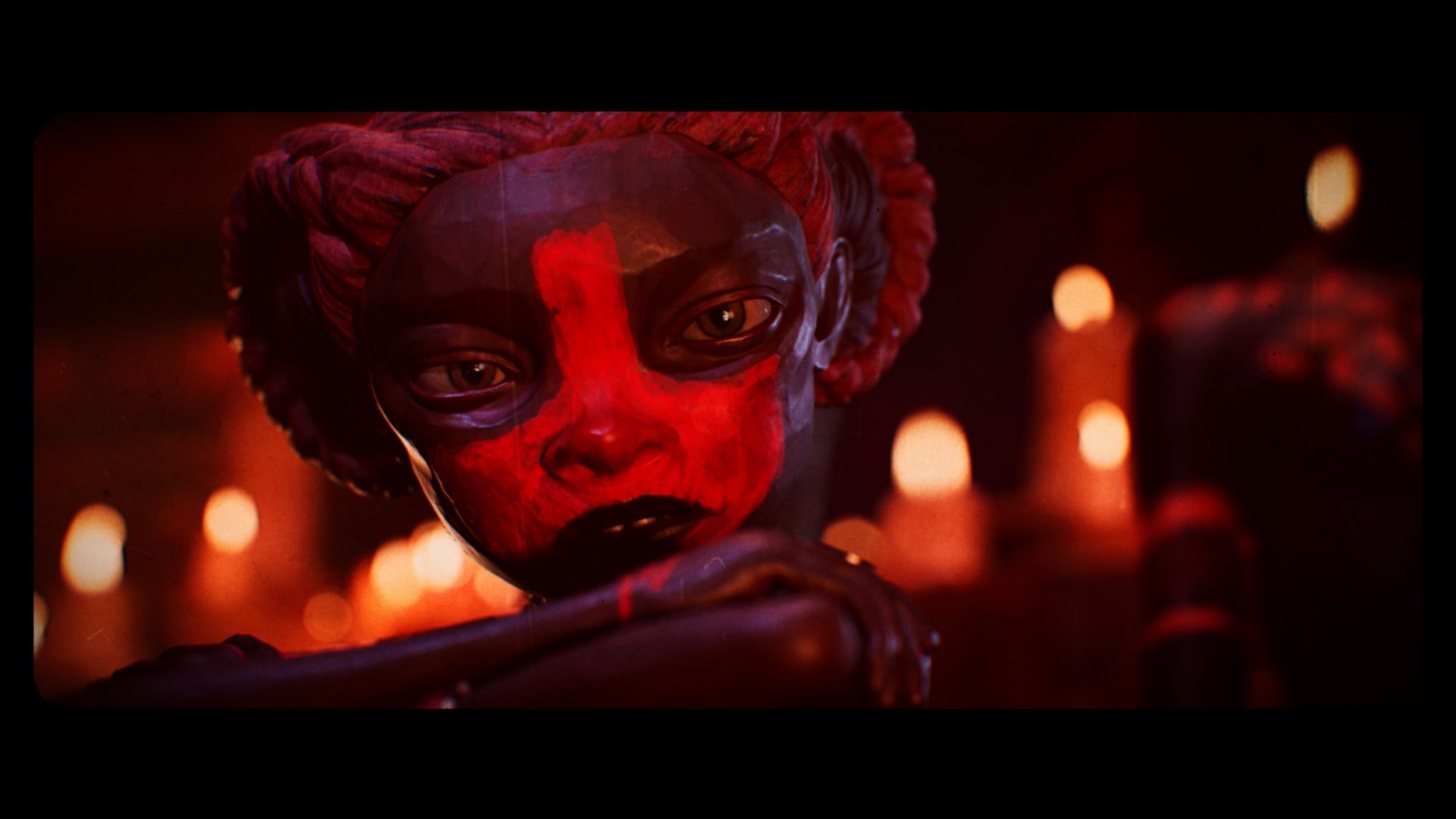 TGW: You documented every step of the process and delivered over 100 hours of online content. Why did you choose to do this?
MO: Gnomon School produced the film, and Alex Alvarez, founder and president of Gnomon, thought it would be a great idea to document the entire process. We were initially intimidated by the idea, as we prefer to keep our work under wraps until it's finished. However, now that the film is complete, we think it's a really cool outcome. Hopefully, documenting the short's creation will give others the insight to create their own films.
"Start small, and only take on what you can handle. It's important to remember that everything is more challenging in practice than it seems in your imagination." — Miguel Ortega, Director, "The Voice in the Hollow"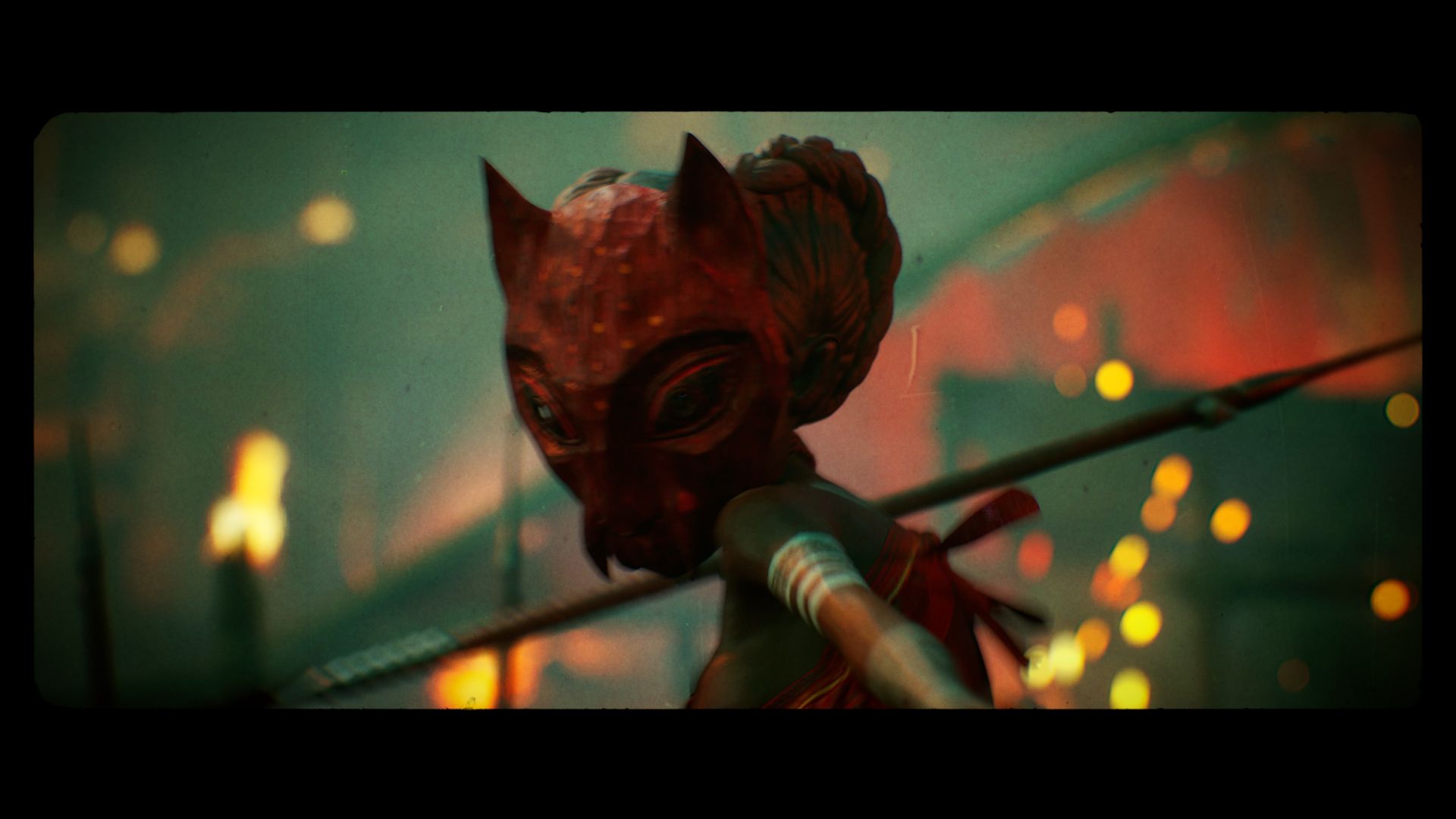 TGW: What advice would you give to other aspiring directors who want to work on their own real-time shorts?
MO: 1. Don't bite off more than you can chew. Start small, and only take on what you can handle. It's important to remember that everything is more challenging in practice than it seems in your imagination. Also, don't count on friends for help, as they may not be as committed as you'd hoped.
2. Story story story. Once you have a solid understanding of the visual elements, concentrate on the story and characters. These are the most critical elements in any production and will determine its success or failure. There is more dramatic potential in the simple act of a mother duck guiding her ducklings across a street than in a scenario where generic robots engage in a chase with huge machine guns.
3. Rip off the best. Study the history of cinema and immerse yourself in different films from various decades. Start with modern films and work your way backwards, moving from the 2000s to the 90s, 80s, 70s, and so on; this will give you a deeper understanding of the evolving language of cinema, making it easier for you to appreciate older films without feeling jarred by their style. For example, if you're used to contemporary cinema, following this process and then watching a 1930s gangster film with its unique acting style will be much less disorienting.

Miguel and Tran recorded over 100 hours of content detailing the making of "The Voice in the Hollow," and every minute is a must-watch for any would-be filmmakers looking to venture out into the exciting world of Unreal Engine for their own next short. You can also
learn about look development and lighting techniques for film with Miguel
at The Gnomon Workshop. In this workshop, he breaks down the creation of two shots from his period fantasy film, "The Ningyo." A must-watch for anyone hoping to learn more about approaches to look-dev and lighting.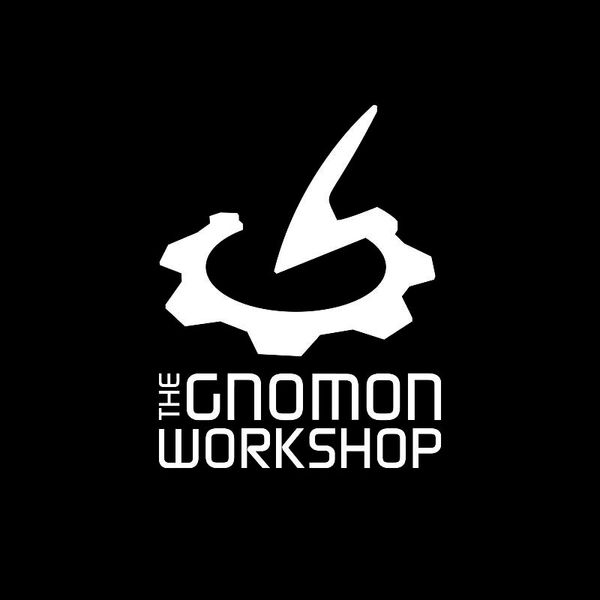 The Gnomon Workshop, the industry leader in professional training for artists in the entertainment industry.
follow me :